Leadership Team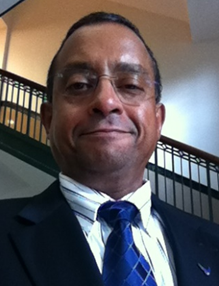 Probyn Thompson
President / Chief Executive Officer
Air Probe LLC
pthompson@airprobeuav.com
Thirty years of demonstrated expertise in planning and executing operations globally for both military and private sector business operations. Retired from the active duty US Air Force as a Lieutenant Colonel after completing over twenty-three years as a fixed wing combat aviator. He has held various levels of command and aviation related positions to include USAF Weapon School Graduate/Instructor, Tactics Officer, Instructor Pilot, and combat operations planner, culminating in the Command Senior Pilot rating. Holds a Master of Aviation Science degree from Embry Riddle University and a Graduate Certificate in Emergency and Disaster Incident Management from the University of North Carolina, Chapel Hill (UNC-CH).
Upon completion of his military career, Probyn has worked in the Defense Industry and as a private sector business owner. Probyn trained and deployed to Afghanistan to manage flight operations as a UAV Detachment Commander supporting US military operations, and then returned to work in business development for a UAV manufacturer for three years before beginning Air Probe LLC.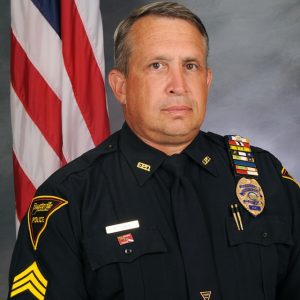 Sgt Christopher Cody
5 years Army service as an OH-58 A/C and OH-58D Kiowa Warrior pilot.
Gulf War Veteran
Joined the Fayetteville Police Department in 1994 and has served over 25 years
K-9 Handler
Fraud Investigator
Juvenile Investigator
Search and Rescue diver/Technical rescuer
Aviation Unit supervisor/Pilot
Was selected in 2003-2004 to service with the State Department in Afghanistan under President Hamid Karzai as a K-9 EOD handler and Fraud Investigator.
Transitioned into fixed wing aircraft and obtained his CFII.
In 2007 joined with US Airforce Auxiliary Civil Air Patrol and became a Search and Rescue Mission Pilot.
Created and established the local Civil Air Patrol unit "Sandhills Senior Squadron" and became the Squadron Commander. Retired from the unit at the rank of Major.
In 2017, Sgt Cody helped organize and establish the police departments Aviation Unit.
Thomas M. LaBuda
CPO,CPPS,CPI, CHS III, CACI
Tom has over 49 years of certified Law Enforcement experience in the states of California, New York, Virginia and North Carolina.  He has held every position from Police Officer thru Chief of Police, Nassau, NY.  Tom is a retired  Lt. Col. from the US Army (Military Police) with 25 years of service.  Tom holds a FAA Private Pilot license with over 1100 hrs of logged time and a Remote Pilot certification with over 200 hours of logged time flying Search and Rescue, Warrant Service, Crime Scene, after storm mitigation etc..  Currently, Tom is semi-retired but continues to works part-time as an Investigator/Chief Remote Pilot for the Jones County Sheriff's Office UAS Unit and is the department's In-Service Training Coordinator in Trenton, NC.  Tom is a certified Law Enforcement Instructor in the states of New York and North Carolina.  Tom also holds a BA Degree in Police Science from California State University and a MA Degree in Organizational Security Management from Webster University.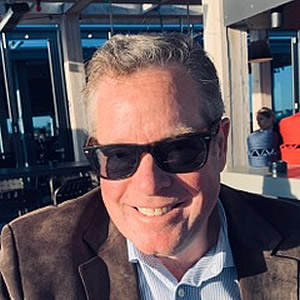 Dr. Hunter Hustus
Dr. Hunter Hustus is an independent consultant on international affairs and strategic security issues, especially those related to nuclear weapons. He served over thirty-four years in the United States Air Force, the last fourteen as a civilian. In his last position, he served as 'Advisor to the Deputy Chief of Staff, USAF' on strategic deterrence and nuclear weapons issues. Dr. Hustus was the principal communicator developing and executing communications strategies for the organization's positions and programs with the public, academia, think tanks, and across government. Previously, he was the foreign policy and congressional affairs advisor for the Air Forces in Europe and Africa as their primary interlocutor with the State Department, U.S. embassies, foreign officials, non-military actors, and industry. He retired from active duty after twenty years with experience as a B-52 electronic warfare officer, seven years in test and evaluation, and four years in the North Atlantic Treaty Organization (NATO) during United Nations and NATO operations in Bosnia.
Hunter holds a Doctorate in Law and Policy from Northeastern University, a Master of Arts in Political Science from the University of South Dakota, and a Bachelor of Arts in Communications and Theater Arts from Western Connecticut State College. He resides in Stockholm, Sweden.